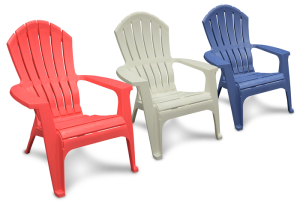 American-made still matters!
Our People. High quality products start with exceptional employees. At Adams, we believe that work is more than just a paycheck. It's about taking pride in what you do, every day.
Our Products. Craftsmanship, innovation, quality, value - these are the principles that drive us. At Adams, we're passionate about the American-made products we produce - and even more passionate about the customers we serve.
Our Process. When it comes to process and engineering excellence, we leave no stone unturned. From our meticulous approach to product design to our vigorous ASTM testing, we never lose sight of our goal - which is to produce exceptional quality products at unsurpassed value.
Our Philosophy. Whether we're making a piece of furniture more comfortable or envisioning a safer footpad, Adams remains deeply committed to innovation - and to the idea of making products that enrich consumer's lives.
At Adams, we believe in complete transparency. Our suction cup line is 100% Made in the USA using domestic material. Our furniture and accessory product lines are considered "Made in the USA of domestic and globally sourced material." We are 100% headquartered in the USA and all of our products are conceived, design-engineered, and transformed at our state-of-the-art manufacturing facility located in Portersville, Pennsylvania.