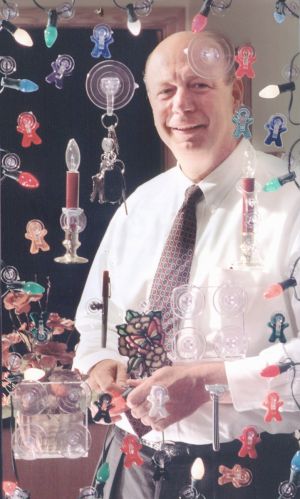 Founded in 1976 and proudly part of the Keter Group, Adams Manufacturing got its start selling suction cups into prominent hardware, craft, variety, and office supply stores. Since then, the company has gone on to become an innovative maker of injection-molded consumer products.
Headquartered in the small picturesque town of Portersville, Pennsylvania and with other support facilities throughout the region, our state-of-the-art manufacturing plant transforms resins into a wide variety of products sold to leading mass merchant, online, and hardware retailers around the world.
Over the years, Adams' product lines have expanded from suction cups. We now manufacture folding & stacking outdoor furniture, garden & holiday hardware products, and Adirondack chairs in a dozen colors. The latest addition to our growing line includes furniture designed to accommodate individuals with larger proportions. We're continuing to enhance our product lines with modern features like multi-purpose cup, smart-phone, and accessory holders.
At Adams, we create extraordinary lifestyle products that enable our customers to enjoy each and every moment they spend at home. With sustainability at our core, we design with the most innovative technologies to offer an extensive range of outdoor resin furniture, known for its durability, beautiful designs, and unparalleled functionality. We're not just developing solutions that work today and improve tomorrow, we're shaping what's next for a better day.
We are inventors, creators, and problem-solvers who are passionate about designing products that make everyday spaces more livable. We are the innovative global leader in durable consumer lifestyle solutions for in and around the home.