[in-uh-vey-shuhn ]
noun
Something new or different introduced: numerous innovations in our furniture line.
The act of innovating; introduction of new things or methods.
Some would have you believe that a chair is just a chair; or a suction cup is just a suction cup. But we beg to differ. As a leader in resin products, we have always used innovation to make products better.
For Adams, innovation is more than just a practice, it's our mission. Our obsession with innovation is not only helping raise the industry bar, but also it's creating jobs in our community while enhancing the lives of the consumers who use our products.
The spirit of innovation is evident in everything we do. Whether we're making a product more comfortable, stronger, functional, or beautiful—we refuse to settle for what others think is "good enough."
Our best ideas not only come from listening to our retail partners and their customers, but also from having our fingers planted firmly on the design, lifestyle and retail trends that are driving category success. With over 200 patents in our portfolio, and a solid industry reputation built around quality and value – Adams is continuing to prove that American Ingenuity is alive and well.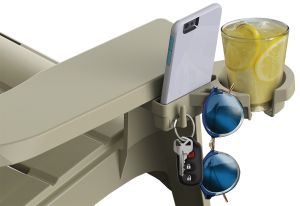 Multi-Function Cup & Accessory Holder: Appealing to today's lifestyles, many of our newer chairs now feature a built-in cup and accessory holder. This groundbreaking storage holds cups, bottles, smartphones, wine glasses, keys, sunglasses and more—making it the perfect furniture accessory for outdoor entertaining.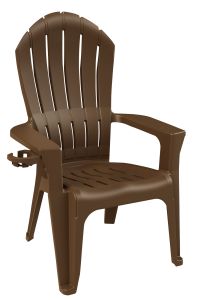 Big Easy® Adirondack: We've supersized the world's top selling resin Adirondack! ASTM-tested up to 350lbs., the Big Easy® Adirondack delivers the ultimate in oversized comfort. Incorporates a built-in swivel cup holder, larger overall proportions, a higher seat, and a more vertically upright "ergonomic" back design that makes getting in and out effortless.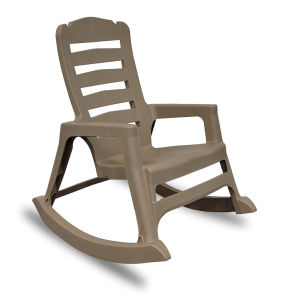 Stacking Rocking Chair: The industry's first-ever stackable resin rocking chair and winner of The National Hardware Show American Manufacturing Award for "Best New Product", our Big Easy® Rocking Chair is truly groundbreaking.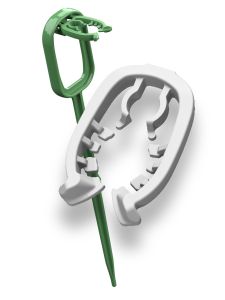 Advanced Bulb Gripper: Integrated into a few of our newer light clip and yard décor items, our patented bulb gripper has been uniquely designed to precisely grasp onto the neck of holiday lights without covering up any of the bulb—and it holds larger bulbs than any other gripper on the market. The ultimate achievement in light-hanging utility, our bulb gripper works with mini-lights, C5, C6, C7, C9, C12, Globe (G-series) and more.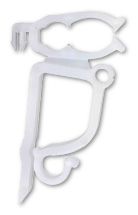 All-Purpose Light Clip: Hoping to fill a need not met by competitive products, our design team made it their mission to build the perfect multi-function light holder. The result was a clip that that not only used less plastic, but was infinitely easier to use and more functional than any light holder currently available on the market.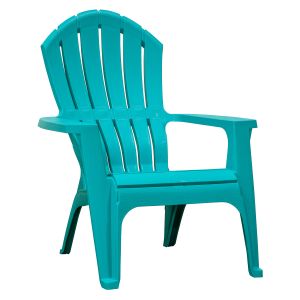 RealComfort® Adirondack: Adirondack chairs were traditionally made out of wood that was sawed with band saws in straight lines. But the human back needs support, and the head needs a rest. Adams found a way to make a more comfortable Adirondack – improving on the American classic. The RealComfort Adirondack incorporates patented lumbar and spine design innovations – promoting a more restful back angle. The chair also integrates flex-cushion technology™ and puts softer support beams into the seating area to further enhance comfort.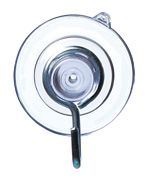 Suction Cups: Previously existing suction cups tended to focus light like a magnifying glass, which can scorch a surface or cause color fading. After years of R&D and testing, Adams' trademarked light-diffusing ring technology enabled us to design the world's safest, high clarity suction cups that can't focus light.

SafetyGrip™ Foot Pad: Realizing that a redesigned foot must enhance furniture stability and strength, Adams set out to build and patent a new securely-fastened foot pad design that's far safer and stronger than any resin furniture without it. Adams feels that our valued customers expect the best from us.